Top 5 Time-saving Tips for Busy Home Buyers
Posted by John Quinn on Thursday, March 30, 2017 at 10:35 AM
By John Quinn / March 30, 2017
Comment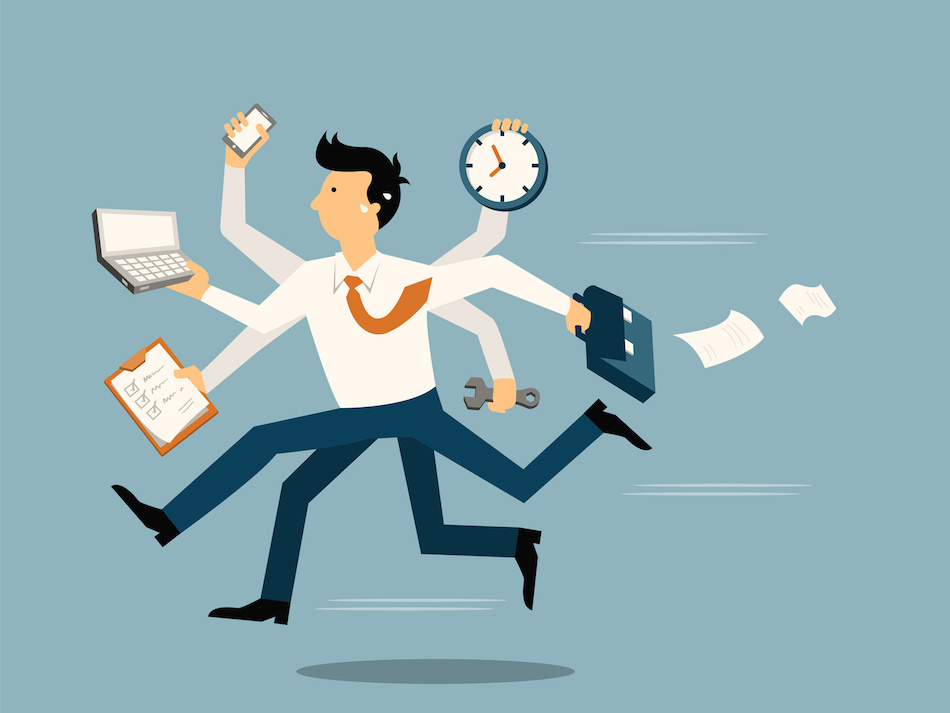 Whether developing themselves at work, attending school, caring for the needs of families, or focusing on other important goals in their lives, today's prospective home buyers are busier than ever. This frenzied level of activity can make it exceedingly difficult to find time each day to search through new listings and research neighborhoods to find the best possible home to purchase. Fortunately, however, the real estate shopping experience has undergone changes that can make it easier for even the busiest buyer to find, view, and submit an offer on the home of their dreams.
Start with a Tech-Savvy Real Estate Professional
There are many new innovations in real estate that make it easier to search for a home, and nearly all of them rely on new technology. In today's plugged-in world, these technological improvements can be used to ensure that buyers can quickly eliminate homes that do not meet their criteria and focus their shopping efforts solely on the very best candidates. To utilize technology to its fullest extent, buyers should start by partnering with a tech-savvy real estate professional who can help them do most of the work online, including:
choosing and utilizing the best search criteria for MLS home searches.
directing buyers to reliable sources for online information that will help them vet each home, such as online building permit records, tax data, property records, and court records.
accessing the listing and selling history for each home that buyers are interested in.
using online signature options for necessary documentation, such as purchase offers, counteroffers, inspection notices, etc.
Opt-in for Emails Featuring Homes Meeting Your Criteria
Instead of spending every lunch hour or evening pouring over computer print-outs of home listings or checking obsessively for newly listed homes, buyers can choose to set up an auto-search function that will automatically send them a daily email with links to the newly listed homes that fit their profile. This ensures that buyers always know about new listings within hours, better positioning them to follow up with a showing or make an offer. An efficient system of this nature takes only minutes a day to manage and can yield significant time savings.
Tour Homes Virtually
Physically visiting each home on a buyer's list can be a huge waste of time, especially when the buyer knows immediately upon entering that the home is not right for their needs. Buyers can avoid taking time out from their busy life to see disappointing homes by opting to view the home online first via its virtual tour before calling to schedule an in-person showing.
Consider an Online Home Mortgage Process
Many lenders, even traditional ones, now offer home mortgage application processes online. Sensitive information is safely sent via their secure servers or dedicated fax lines, such as bank statements, tax information, and any documents that contain private information. Rather than making multiple trips to the bank to meet with the lender, buyers can quickly and easily apply and get approved for their mortgage from the comfort of their home or office.
Include Video in Inspection Process
Another part of the home-buying process that can take time is attending the home inspection. While doing this is always preferable in order to learn more about the house, the inspection may take several hours, making it difficult for a busy buyer to find time. By choosing inspectors who include a video of the inspection in their services, buyers can watch the video after work or on the weekend and then touch base with their inspector or real estate agent at their convenience with any questions.
For even more time-saving options, prospective buyers should explain their situation and time constraints to their agent and ask for assistance in simplifying the process. When doing this, buyers often find that technology and the right agent can make buying a home simple, efficient, and very rewarding.