Understanding Mortgage Pre-Approval vs Pre-Qualification
Posted by John Quinn on Wednesday, August 7, 2019 at 9:21 AM
By John Quinn / August 7, 2019
Comment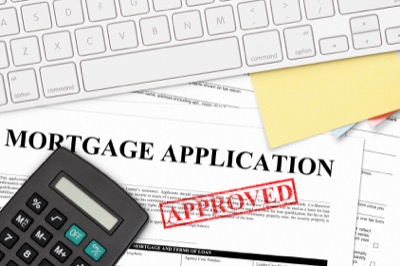 There are many steps to the mortgage process. As a general rule, home buyers do not know if they will get final approval for a loan until the home purchase is already significantly under way. To help them determine whether they are likely to get a loan and how much they can qualify for, buyers often begin with pre-qualification or pre-approval. These steps sound similar, but are quite different. With this information, buyers can distinguish the two and understand how each relates to the home buying process.
For informational purposes only. Always consult with a licensed mortgage professional before proceeding with any real estate transaction.
What Is Mortgage Pre-Qualification?
Home buyers who are just dipping their toes into the process may want to start with mortgage pre-qualification. This is something that they can often do at home without having to provide any proof of income or credit scores. Pre-qualification gives buyers a general idea of what they might get in a loan, usually without having a lender check their credit or require significant documentation.
The major disadvantage with pre-qualification is that it presumes a certain amount of knowledge on behalf of the buyer. Online pre-qualification calculators often ask buyers to enter the following information:
monthly income
total monthly payments for debts
current credit score
target interest rate
homeowners insurance costs
Buyers may be able to track down a lot of this information on their own, but not all of it. For example, they may enter an interest rate based on industry averages. This does not mean they will be able to secure that interest rate. Lenders may offer a rate that is higher or lower, and this will affect their buying power.
What Is Mortgage Pre-Approval?
By comparison, mortgage pre-approval is a much more complicated process. Specifically, mortgage pre-approval involves a detailed look at a person's finances, including:
payment stubs
tax records
debt records
assets
bank statements to verify sources of income
Although lenders may have variations in the types of documentation they require, they usually will not grant mortgage pre-approval without these items.
Within three business days, the lender is obligated either to deny the loan or to offer a loan with a Loan Estimate. The Loan Estimate identifies an interest rate, loan term, and a maximum amount that the buyer could qualify for based on these terms. The lender may present several different loan options, such as:
15-year or 30-year loan
fixed-rate vs adjustable-rate mortgage
low down payments
higher or lower closing costs
This is not a guarantee of funding, nor is it a requirement that the applicant accept the loan. Since lending institutions set different terms based on the information, buyers may want to apply for pre-approval with multiple lenders.
Should Buyers Pay for Pre-Qualification or Pre-Approval?
Some legitimate lenders charge a fee for mortgage pre-approval, but borrowers should be wary of this. Many lenders, especially established lending institutions like banks, do not charge any fees until closing. Some mortgage scams involve offering a mortgage pre-approval in exchange for a payment in advance and a Social Security number. Since the process requires sensitive personal and financial information, buyers should check into lending institutions before making an application or giving a credit card for payment.
Do Home Sellers Prefer Pre-Approval or Pre-Qualification?
The value of pre-qualification compared to pre-approval for the home buying process depends somewhat on the lender and the seller. People who get mortgage pre-qualification online with only the information they provide cannot effectively use it as a bargaining chip when it comes to buying a house. Some lenders offer pre-qualification letters, but home sellers and agents are generally wary of relying too much on this information. Mortgage pre-approval usually requires a moderate depth of vetting for the buyer's claims of income, debt, and creditworthiness. Pre-qualification may simply call for a buyer to enter numbers into a form, although some lenders ask for proof.
Mortgage pre-approval has become a common step in making an offer, particularly in areas with higher housing costs. This aspect helps to ensure that the purchase is less likely to fail when the buyer attempts to finalize the loan. Where sellers are requiring one, they often will not accept a pre-qualification letter as an alternative. This is because pre-qualification is associated with a lower amount of vetting, and possibly no proof for the buyer's claims.
How Do Pre-Qualification and Pre-Approval Relate to the Mortgage Process?
Oakland TN home buyers should keep in mind that both of these processes are only the first parts of applying for a mortgage. Pre-qualification may not correctly establish what a lender is likely to grant a buyer, even if they give accurate information. Pre-approval tends to provide a more accurate estimation of a borrower's ability to get a loan. However, a buyer's qualifications may change if home prices or mortgage interest rates fluctuate significantly. In both cases, buyers still need to go through the underwriting process before the lender will grant final approval.
The difference between mortgage pre-qualification and pre-approval can be unclear to buyers just getting started. By understanding the different roles these aspects of the mortgage process fulfill, buyers can be better prepared to go shopping for a home.
For informational purposes only. Always consult with a licensed mortgage professional before proceeding with any real estate transaction.