What Homeowners Need to Know Before Buying New Carpet
Posted by John Quinn on Wednesday, August 19, 2020 at 5:44 AM
By John Quinn / August 19, 2020
Comment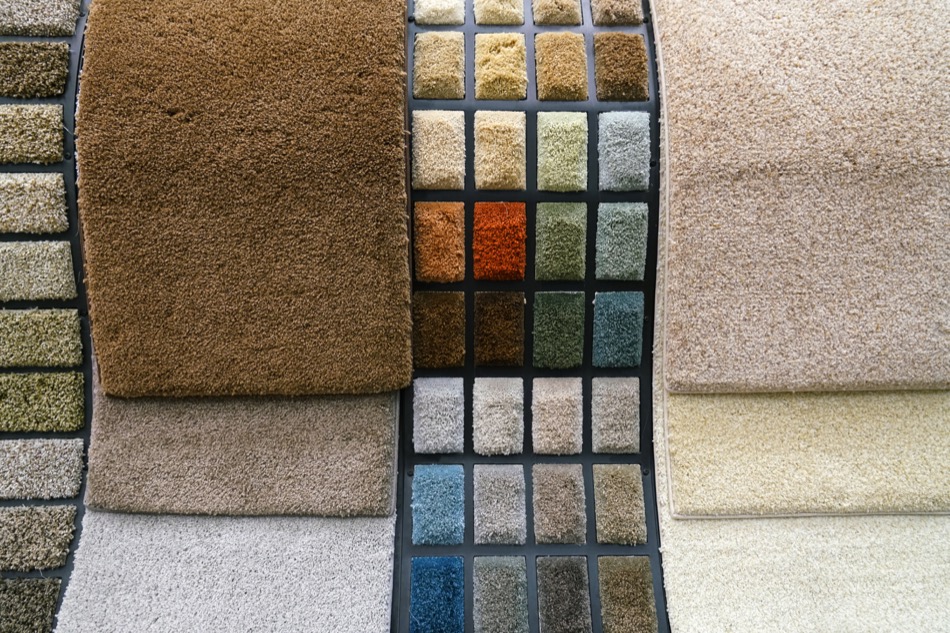 Carpet is still king, as more than 60 percent of homeowners prefer carpeting beneath their feet versus hardwood, tile or laminate. There are numerous types of carpeting that fall under two general categories: loop and pile. This guide will explore the various fibers and styles that homeowners can consider today to complement their home and lifestyle.
Carpeting Designs
The most typical carpeting styles are loop pile and cut pile, and both offer attractive looks, sound resistance and comfort. Loop pile carpeting features fibers that are bent into small loops. Highly durable and stain-resistant, loop pile carpeting is typically low profile with limited cushioning.
Cut pile carpeting features distinctive yarn tips without any loops, which makes them denser and somewhat softer that loop pile. Many who prefer ultra-clean carpets opt for cut pile, as it's easier to steam clean and vacuum.
Loop Pile Carpeting Style
There are numerous styles of loop pile carpeting, including:
Multi-Level Loop—This category includes the most popular style of carpeting, the most typical of which is Berber. This design features multiple levels of loops that vary by height. Homeowners looking to add a visual appeal to their living spaces often opt for multi-loop carpeting.
Level Loop—Cautiously designed with equal leveled fibers, this type of carpeting offers a smooth look that's classic and versatile for homeowners.
Cut Pile Carpeting
Cut pile is the most versatile and in-demand carpeting today. The most typical options include:
Saxony—Plush and luxurious, this carpeting is not designed to withstand heavy traffic but rather serve as an attractive option for less-utilized spaces.
Textured—Featuring twisted and cut fibers, textured carpet provides a casual look and can uphold to a family environment. It cleans easy and tends to be stain-resistant.
Pattern—A unique combination of looped yarn and cut pile, eye-catching designs become possible with patterned carpeting.
Frieze—This carpeting features shorter fibers that curl and create a footprint-resistant pile. Frieze is often called shag pile carpet and is moderately resistant towards wear and tear.
Popular Carpeting Materials
There are several types of carpeting materials, both natural and synthetic, each with varying characteristics.
Polyester: A synthetic material that is affordable and stain-resistant, polyester is widely popular with families with high-trafficked areas in the home.
Nylon: The most typical homeowners seek resilience, and nylon delivers. However, it can be abrasive and requires a stain-resistant coating for maximum longevity.
Olefin: Popular in outdoor areas and basements, this carpeting is strong and resists mold, moisture and mildew. This material tends to wear easily under heavy foot traffic and can fade in direct sunlight.
Wool: The only wholly natural fiber option is wool, which is eco-friendly, stain-resistant and durable. This is one of the most expensive carpeting materials on the list.
Acrylic: Less expensive than wool, acrylic carpet resists fading and staining. It's available in an array of hues and patterns with varying lengths for plushness or ease of cleaning.
Triexta: Gaining a foothold in busy families and households with pets, triexta is ultra-strong and very affordable. This material is just becoming more popular.
As you can see, there are many factors to consider when choosing carpet as your flooring option. Be sure to find carpet that will hold up to your lifestyle for years of enjoyment and beauty.